Projects
I know there is nothing more frustrating than having songs locked up inside you and having no way to get them out. Let's give them life! At Cave Records you will find a relaxing environment, quality gear, great instruments, and software all tailored to help build your song from an idea all the way up to your release date. At Cave Records we take time to develop the best version of the song that's been rolling around in your head and your heart.

I look forward to working with you.
​Charlie
---
We Can Be As Involved As You Want

At a leadership conference I took some time to think about what was the one thing I felt called to do. My answer was short. "Sing The Stories."

Music is such a powerful tool to reach people. It crosses culture, language, race, gender, age, and religion. I love the creation process. I love watching a notepad become a cherished journal of someone's deepest thoughts, hopes and dreams. It charges me up when those ideas become lyric and melody. I forget to eat and sleep when it comes time to takes those ingredients into the studio and make music that will outlast us all. This is the reason for Cave Records.

​We are a licensed record company (Cave Records LLC), project studio (Cave Studios), and publishing company (Chamielan Music ASCAP). We are also registered with CCLI for our worship songwriters so they can register their work to be played live in churches. We work with producers, arrangers, musicians, engineers and studios locally and nationally.
Songwriting

Have an idea you think could be a song, Let's write together. Grab your worship team, or your band and let's learn songwriting structure and take the jumbled mess in your head and make sense of it.

voiceOvers

Need a professional voice over, want to release your book as an audio book, or do you just need a quality voice for your business voicemail tree. We can help with that. Record in our sound attenuated vocal booth.

Music Production

Get your song ready for its release, Using quality instruments, both live and virtual, excellent outboard and plug-ins effects and mic pre's. Take your song from an idea to iTunes.
Equipment List
We can all agree that a great player on any instrument can create something amazing. But c'mon, it helps to have a great instrument to perform on as well. Cave Records has worked hard to build an effective collection of quality gear over the years. We will continue to improve each year, but each purchase is designed with the singer songwriter in mind.
AMPS




Port City Pearl 100 Watt Head

VVT Lindy Fralin 50 Watt Head

Matchless DC 30 Head

Vox AC 30

CABINETS

Port City 2 x 12 Waves Cabinet - Jensen Jet Tornados

JD Newell 2 x 12 Cabinet with Matchless Mixed Speakers

JD Newell 2 x 12 Cabinet with 65 Reissue Fender Twin Speakers

Vox AC30 has blue Alnicos 2 x 12

​GUITARS & BASSES2017 Lakland Strat Serial #002
​2016 - Suhr Classic Telecaster
2016 G&L Tele with TV Jones and Bigsby Style Tremolo

2014 - Duesenberg - Starplayer Outlaw

1991 Fender Stratocaster - Linday Fralin Vintage Hot Single Coils and a Linday Fralin Unbucker in the bridge with Suhr tremolo.

1983 Gibson LesPaul Deluxe (love those mini's)

Yamaha AEX 500N Nylon String Electric Hollow Body

Jerry Jones - Electric Sitar

Deering - 6 string Banjitar/Guitjo

Acoustic Guitars - Two Fortenbery Custom Acoustic Guitars

Fender Jazz Bass
Lakeland Bass

USA 4464 PJ

GUITAR EFFECTS PEDALS
Gig Rig G2 Midi Guitar Switching System

Gig Rig Quarter Master 8 switcher

Lil' Dipper - Vocal Formant Filter

Xotic - EP Boost

Lucy Box - A/B Box

Mad Professor - Snow White Auto Wah

Xotic - SP Compressor

Budda Wah - Wah Pedal

Dunlop - Volume Pedal

TC Electronics - Mini Poly Tune

Russell Goudie - G Drive Overdrive

Steve Rittmeyer - Overdrive

Tim Sorensen - C4 Overdrive

Russel Goudie - Chorus

Russel Goudie - Delay

Neunaber Technology - Wet Stereo Reverb

Hartman - Flange

T-Rex - Roomate Reverb

Strymon - Timeline Delay

Strymon - El Cap

POG

Visual Sounds Overdrive

RVB Boost - Reverb
Skreddy Overdrive
​Timmy
OUTBOARD GEAR & MICS
Distressor x 2

BAE Stereo Mic Pre

UA MK 610 Mic Pre/Compressor

Avalon U5

Manley Reference Cardioid Mic

Rode NTK
Royer 121 Ribbon Mic
Tul G12 Retro Guitar Cabinet Mics Pair

Neumann 184 Pair

Dyn Audio BM5A Reference Studio Monitors
​10" SubAudeze LCD2 Mixing Headphones
Argosy Halo Work Desk

SOFTWARE AND COMPUTERS
Logic Pro X
Mac Pro 6 Core
Slave Raven MTi
Komplete 10
Omnisphere
Trillian
Stylus RMX
Ableton Live 8
REV
Vocalise
Exhale
Steven Slate Drums Triggered by
​Roland TD25KV Digital Drums
Ozone 7
Vocal Synth 2
Powered by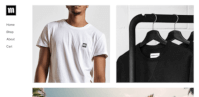 Create your own unique website with customizable templates.