Telling a story is powerful. It transports the listener into the song. It touches heart strings that can only happen when words are attached to melody and painted onto a chord progression. To say I love this process would be an understatement. I love to write, cowrite, record, produce and mix. I even like to edit other people's songs when they invite me into their process. The beauty of giving birth to a song is one of the best feelings in the world. When that song reaches whomever in the world it was destined for, I feel satisfied and extremely humble. I love that I was able to play a part in touching someone's life with the gifts I've been given.

What is the point of writing the songs unless they can be heard? Sometimes by many, often by one, and in some cases you are the one.
Powered by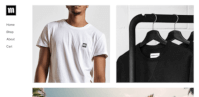 Create your own unique website with customizable templates.