I asked my friend to help me haul my parent's piano down to our unfinished basement. I mic'd it up to my Teac 4-Track Cassette Deck and threw a rug down on the cement. I brought in a card table from the garage as my mixing desk and set out my guitar. My Dad's sisters came to visit a short time later. I invited them down to see my studio. They got half way down the steps, peered over the hand rail and said; "looks more like a cave to me." That was the beginning of Cave Studios
. Thirty years later and that vision still lives in my heart and mind. Cave Studio has taken on many different looks over the years. Moving from that 4-Track to a Tascam 388 I bought with a friend's credit card. Then I moved to a full MIDI studio and then a big songwriting room. Today the new home of Cave Records in Lebanon, Ohio is designed for songwriters that write and work like I do. You have an idea for a song, you want to collaborate with others and be a part of designing your sound for your music. Use virtual instruments or play live in one of the isolation rooms. Either way my goal is to help you get the songs out of your head and your heart and into a world eager to hear your stories put to music.
Powered by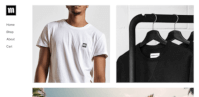 Create your own unique website with customizable templates.